What is it?
With My-QR.art you can make QR codes that look like you want them to look. My-QR.art uses a unique technique which allows you to change up to 80% of your QR code, when other solutions on the web only allow up to 30%. And you can still let your QR code go to any URL you want!
By giving your QR code a recognisable design, you make your ad stand out and increase the chance that your QR code is scanned. For example you can make the QR code look like a black and white version of your logo. Or add a nice slogan in there!
What can I make?
Anything you want! For example, a QR code based on your logo. Here is one for this website, you can share it with your friends!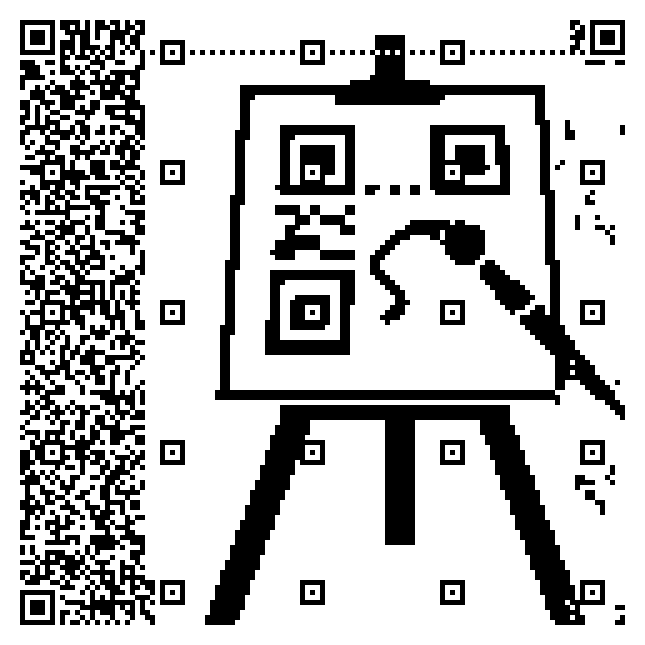 Or even a scannable QR gif! Just design the frames in the editor, save them and merge them together with a gif maker tool, free ones can be found online!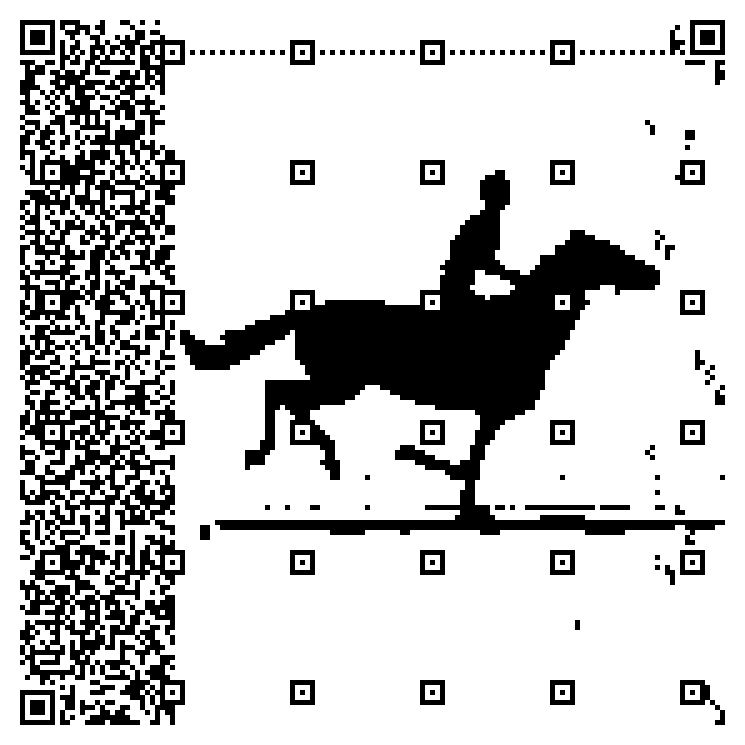 How does it work?
Open the QR designer by pressing the big Design QR button on the top of this page. There you can draw how you want the QR code to look, or simply upload any black and white image to set as the design. When you are done with your design, type in the URL for your QR code on the top of the page and press Create QR. The QR code will be generated for you in just a second and will work immediately!
Please note though, that although QR codes are standardized, QR scanners are not. This website creates valid URLs, but some scanners might recognize it as an URL, possibly because of the length or the characters in it, so for some users the link might be presented as text.
How is this possible?
If you want to know the nitty-gritty technical details, here we go. Basically instead of simply creating a QR code from your URL, we create data that fits your design and points to https://my-qr.art. Then we redirect this https://my-qr.art to the URL you specified. This way the QR has your design but still leads the user wherever you want. Making this possible was not without its challenges, QR codes are quite complex! If you want to know more about how it works internally, check out my blog post.
Is it free?
Yes! My-QR.art is completely free to use and has no advertisements! You don't need to sign up or create an account. Simply create a QR code with the editor and share it with whomever you want! However, it costs money to host this site, so sadly at this point I can't guarantee your QR codes will work forever. If you want this website to stay online and can spare the money, please donate using the button a bit further down the page.
How can I help?
If you like My-QR.art, you can help in a number of ways. Share My-QR.art with your friends and family or star the repository on GitHub to spread the word. You can also give comments or contribute on GitHub or email me if you'd rather not post publicly, or just want to say thanks.
I'm sharing and hosting My-QR.art completely for free, so everyone can enjoy it. However, if you can spare the money and want to show your appreciation, I'd greatly appreciate it if you donate using the button below, to help pay the hosting costs and help me add more cool features.
Who made this?
My-QR.art was made by me, Marien! You can check out some more of my work on my website. I used and adapted some other software to create My-QR.art, notably Django, pyqrcode and PixelCraft. Furthermore the design of this page is based on the design of PlayCardsWith.Me by Jochem Raat. License info can be found on the copyright page.